Child & Family Photography
In the Studio, Outdoors or in your Home
Welcome to my Family Photography page, hopefully you'll find the answers to your questions and get some inspiration for your next shoot.
SCROLL DOWN FOR MORE ON THIS PAGE:
Types of session available
Pricing and packages
How your session works
After your shoot
What I love most about family photography
Contact form to get in touch and online booking details
What Kind of Sessions are Available?
My Family Photography Sessions are really flexible and relaxed. You can choose from:
Children only (Individual, Siblings and Cousins – I know not all parents want to take part in the photographs, you can change your mind on the day if you like!)
Family groups of any size including multi generations! (I can work with a group of up approx 12 people in my Studio and any number outdoors)
Pets are a part of the family and they are welcome to join in too.
I like to create a mixture of very informal Lifestyle images alongside some relaxed group shots and will even photograph the children together and separately as part of the shoot.
These sessions are very popular gifts for Grandparents and make wonderful memories for the whole family. I know it's not often we all get together, and we'll be celebrating being reunited even more this year!
Pricing & Packages: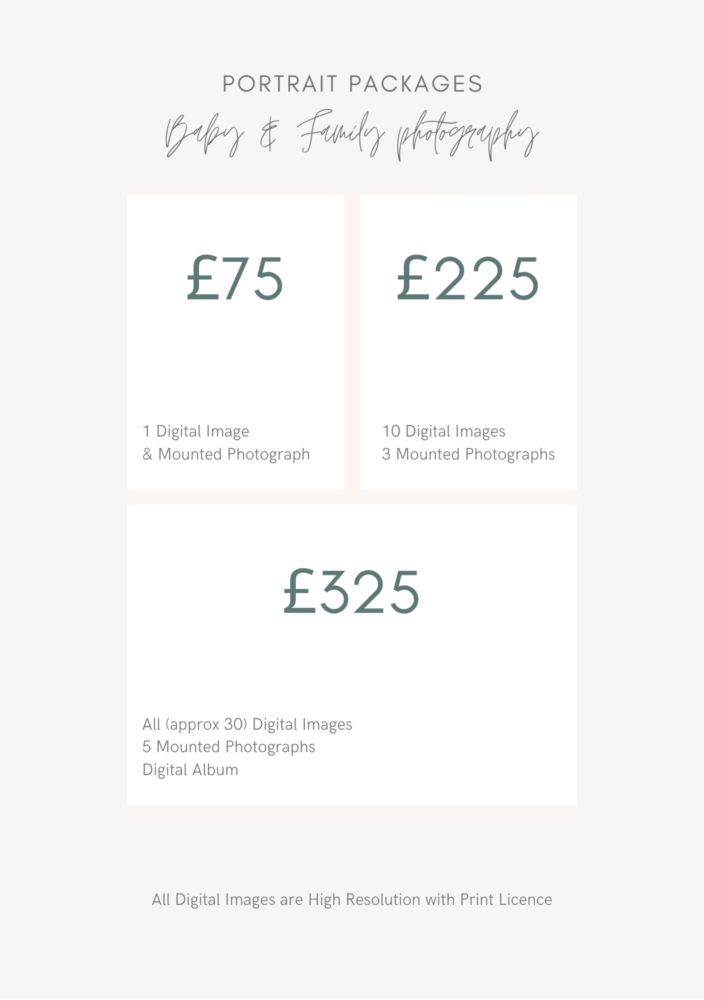 When you book you'll pay £30 to secure your session and then the balance of your chosen package (see above options) at your viewing appointment.
You can upgrade and add other products if you wish. I have a lovely selection of luxury display products available to see in the Studio including framed photographs, handmade albums and memory boxes. All of these come with your chosen images included as Digital Files.
Here are some examples of the options available: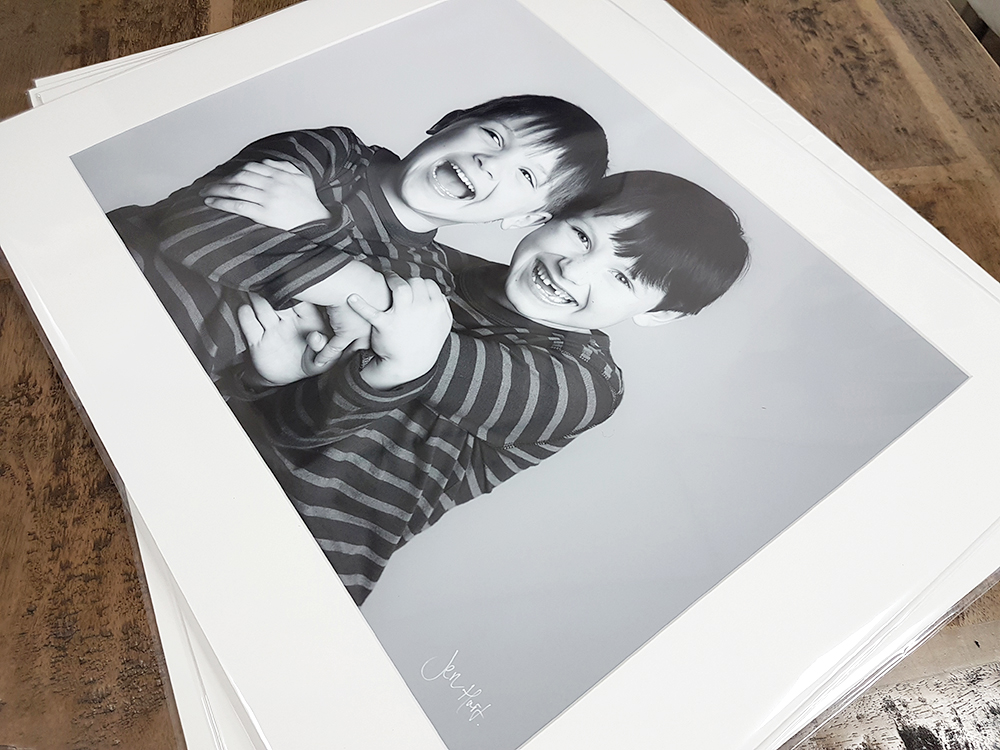 How it Works:
You can choose to have your photographs taken in my fully equipped, professional Studio, Outdoors or even in your own home.
My Outdoor locations are carefully chosen to be near easy car parking, bathroom and changing facilities. We can go to the beach, the park, the woods or anywhere that's special to your family.
Before your Session we discuss the kind of photographs you'd like and I send you advice and tips about what to wear and bring.
My sessions always start with a warm welcome and I guide you through your experience so you feel completely at ease.
I'll take an informal selection of natural family pictures to start with and then move on to concentrate on the children.
Children are at the heart of my sessions and I work at a pace that keeps them engaged all the way through. I take lots of pictures of your Little Ones together and separately, in colour and black & white.
Sessions are available Tuesday to Saturday including School Holidays.
After your Shoot:
At the end of your session I'll talk you through next steps, show you all the options available and give you a full price list to take home. There are lots of samples available to view in the Studio. If we do an outdoor or home shoot I can send you pictures and video of the products available and send your price guide by email.
We'll book your viewing appointment usually for the following week. I also have evening Zoom viewings available.
The photographs you order are completely your choice. Most people choose one of my packages of 10 or All digitals (see above), often adding a couple of extra mounted prints to give as gifts. Most of my clients normally spend between £200 and £400.
What I love most about Family Photography: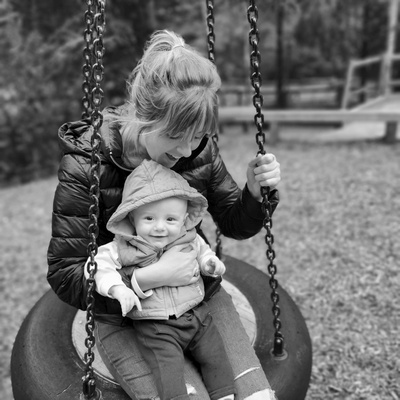 Your Family is unique.
I'm a parent myself and I use my own family life as inspiration for my work. I'd love to know:
What would you love to capture about your family right now? How do you spend your time together and what do you love most about eachother?
These are the things that will make you smile in years to come and they are the things I want to record for you.
I've been a full time professional photographer for over 12 years and the part of my job I love the most is getting to know so many families!
I've been a part of so many milestones and celebrations, it's an absolute honour.
We had some pictures taken for Christmas presents and I have to say Jen hasn't disappointed. This is my 3rd time getting photos from her and she is brilliant. She is so good with children and manages to just capture them, it's amazing! I always struggle to choose but this time the group photograph I've got for us is beautiful. Seeing my children grow up in photos is amazing and I would recommend Jen to anyone, she has a true talent. Very happy customer, Claire Walker
How can I Help?
If you'd like to find out more or have any questions you can contact me using the form below:
If you'd like to see more of my work:
Ready to Book?