Stylish Portraits for Under 5s
A simply beautiful way to capture that gorgeous face.
My Black and White Children's portraits are stunning in their simplicity.
These timeless photographs are all about capturing your little one's personality!
My Black and White Portrait sessions are kept deliberately short so your child stays engaged and happy.
Through interactive play I encourage lots of expressions and the session is really fun.
During your shoot I capture a variety of head and shoulders photographs of your little one.
At your viewing you can choose one or more portraits with options for framing and collage designs.
Who are my Black and White Portrait sessions for?
These sessions are for babies and children from 8 months (sitting up) to 4 years old (pre-school).
So many clients have asked if I can capture older siblings in a similar style, the answer is: absolutely! Let me know when booking your session and I'll tailor your shoot to your family.
I'm delighted to have four of my Black & White children's portraits through to the finals of a national photography competition this year.
A Guide to Pricing: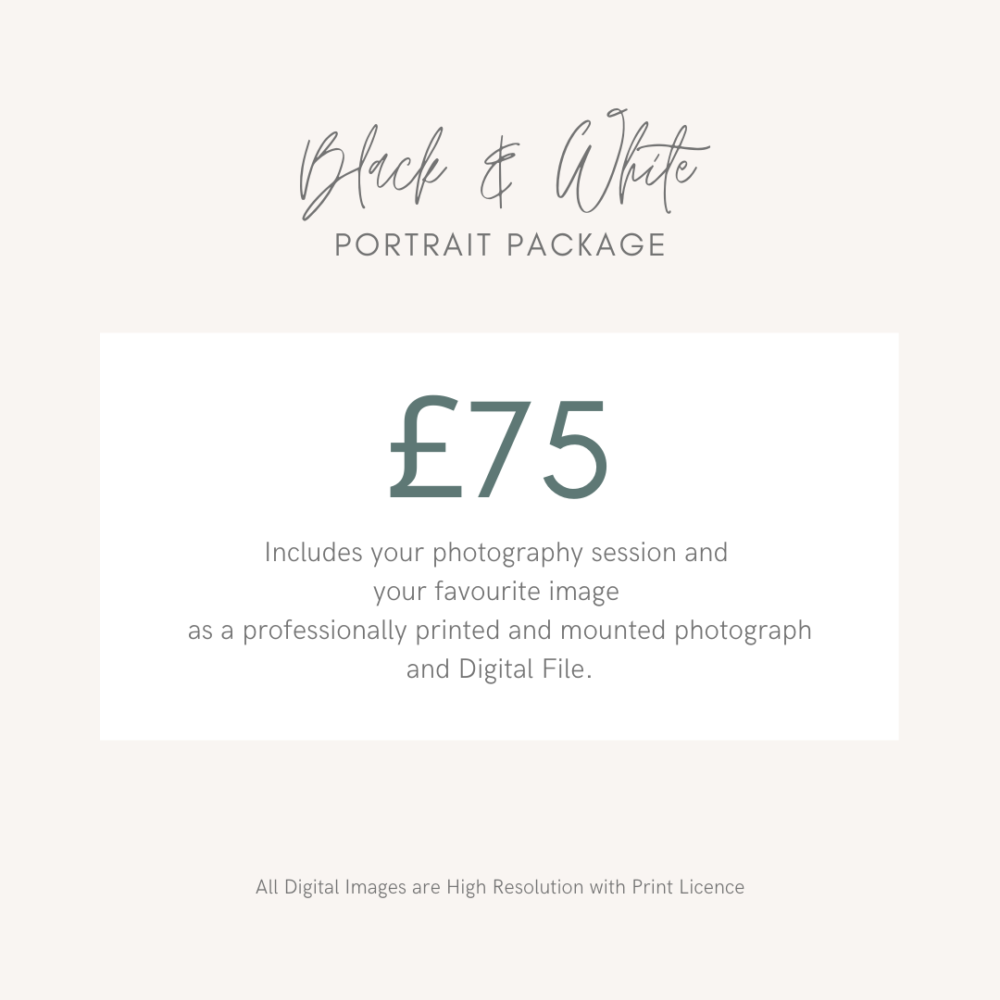 When you book you'll pay £30 to secure your session and then the balance of your package at your vewing appointment.
Most of my clients usually upgrade to a framed portrait (approx £525 for a 30″ Wall Piece) for their wall as these photographs are too gorgeous to be displayed on a small scale.
Here are some examples of the options available: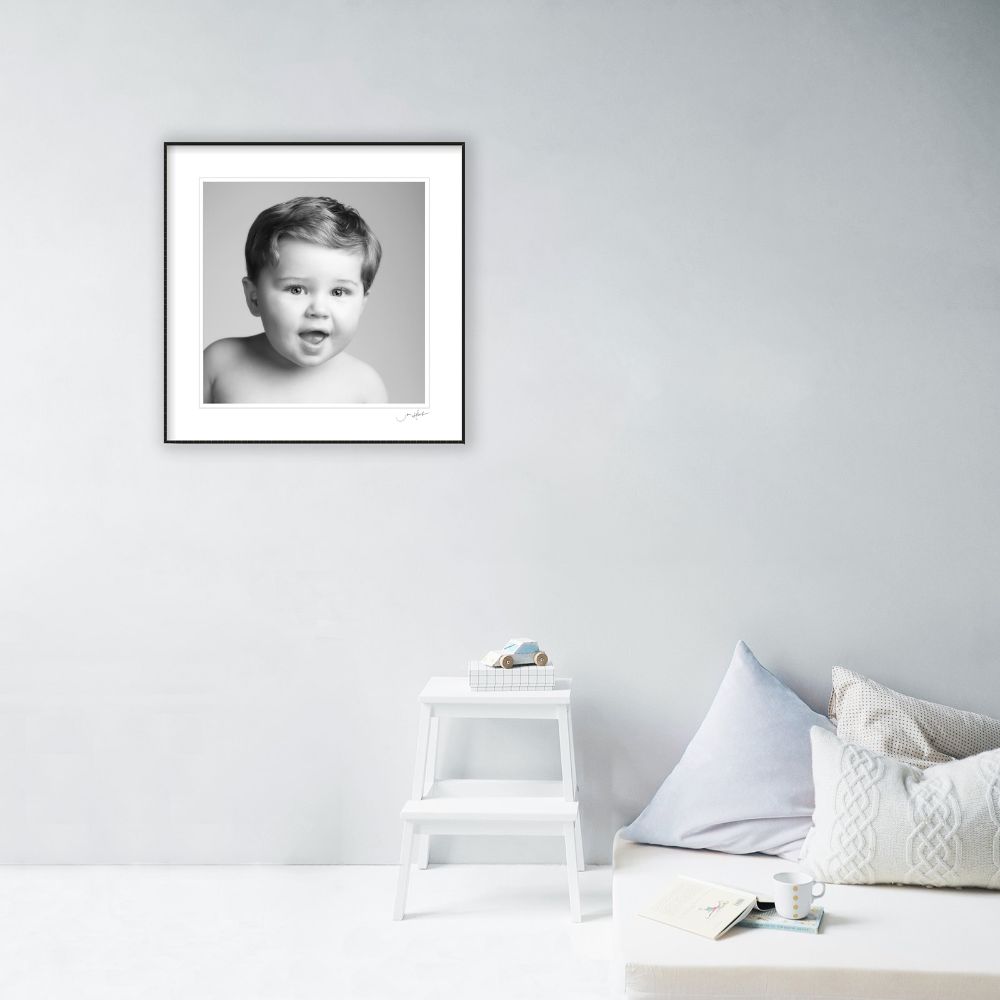 Jen is amazing! She did our engagement, wedding and newborn photo shoots. We have since been back and had some Black & White Children's Portraits done which are incredible! The black & White frames are the centrepiece of our living room. We can't wait to book our next photo shoot. Thank you again! – Sophie, Dan, Reggie & Penny Xxx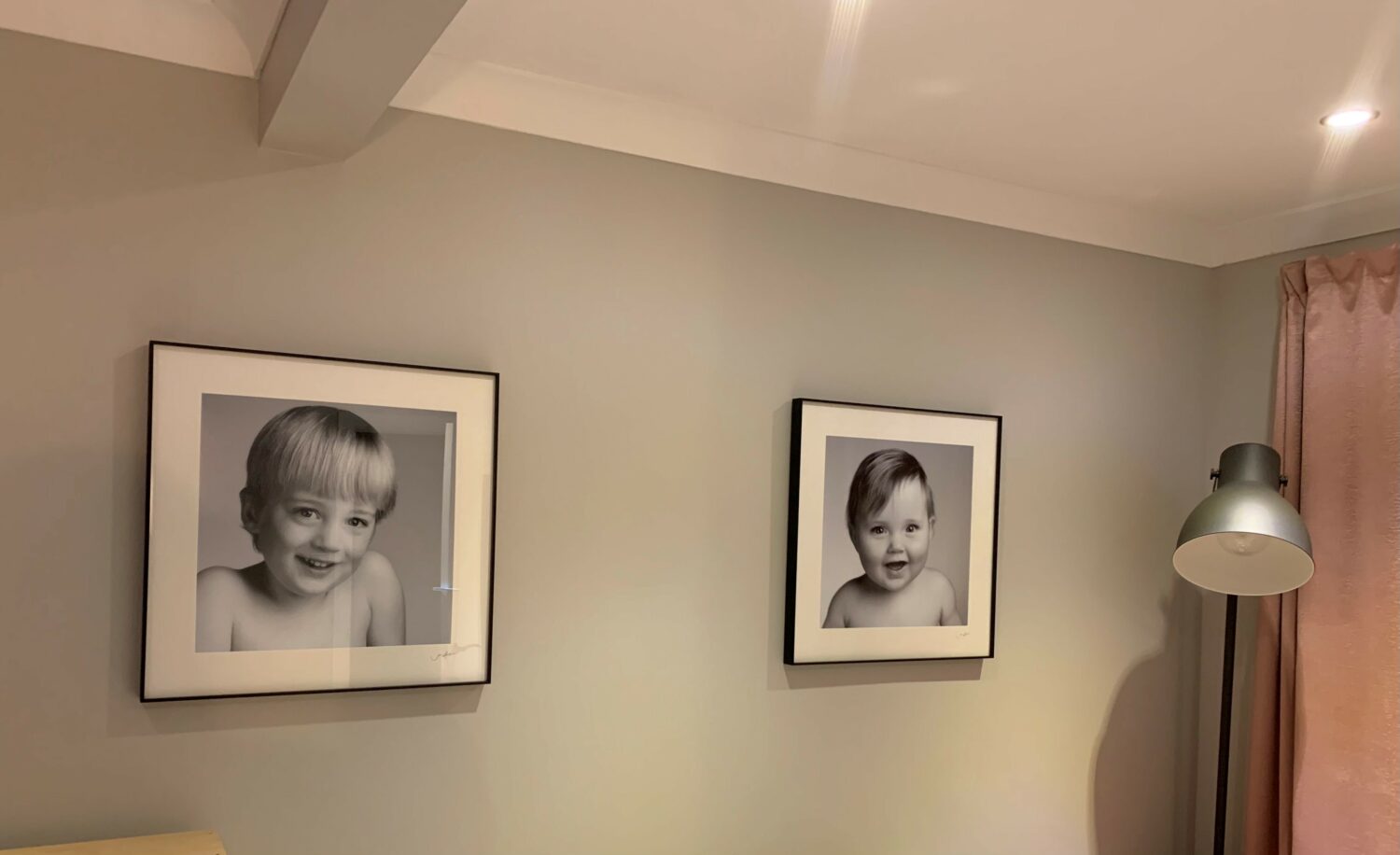 If you'd like to see more of my work:
Ready to Book a Black and White Portrait?
If you have any questions you can drop me a line using the form below.