About Jen Hart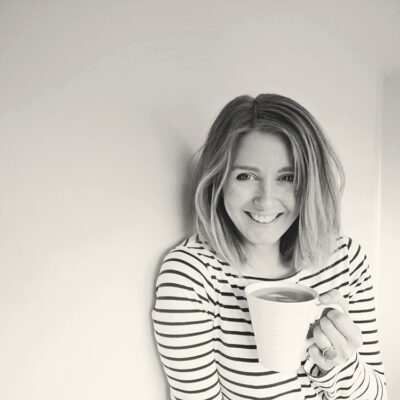 A BIT ABOUT ME.
I'M A SPECIALIST BABY, FAMILY AND WEDDING PHOTOGRAPHER BASED IN TEESSIDE WITH CLIENTS ACROSS NORTH EAST ENGLAND AND NORTH YORKSHIRE.
Hi, I'm Jen.
Just over 12 years ago I made one of the best decisions of my life. I sat down at my laptop and started to write a business plan.
Back then, as a graduate from Art College with a degree in Photography I could not have dreamed of the career that lay ahead.
I have been absolutely privileged to be part of so many celebrations and special moments, capturing them for my clients many of whom I still see coming back to me years later. Thank you all so much for your support.
I'm now a Mum and divide my time between my photography work and being a big kid playing with our toddler. Actually, that's quite a big part of my work life too!
I live in Teesside on the edge of the North Yorkshire Moors with my family. My own family time gives me inspiration when working with my clients, I know the kind of natural images that melt the heart.
I love to be outdoors in the fresh air and I've really enjoyed taking on more Outdoor and At Home sessions this last year, it's great to be able to offer a range of sessions to suit each family's lifestyle.
Enough about me though. When you book a session with me I tailor it to you. I'd love to know how your family spend their time together and what you love most about eachother. I can capture that for you in authentic photographs that take you right back to the moment.
I'll look forward to working with you,
Jen x
---
Awards
I'm really proud to have been successful in competitions and awards and have my work recognised by the photographic industry.
2020: Winner
Xperience Consumer Award
2020: National Finalist
Xperience Awards

January 2015: Finalist
Photo Training Overseas International Photographic Competition
January 2014: Finalist
Photo Training Overseas International Photographic Competition
June 2013: Finalist and Merit Award Winner
National Portrait Photographer of the Year, British Institute of Professional Photography
March 2013: Finalist
Click Group National Baby Photographer of the Year
January 2013: Finalist
Photo Training Overseas International Photographic Competition
October 2012: Winner with 1st, 2nd and 3rd place
North East Portrait Photographer of the Year, British Institute of Professional Photography
October 2012: Runner up
North East Wedding Photographer of the Year, British Institute of Professional Photography
2009: Member of the Society of Wedding and Portrait Photographers
2008: BA(Hons) Degree Photography
---