What's the best height to hang photographs?
It's not something you'd give much thought to, unless you're a gallery owner or interior designer, but the positioning of your pictures can make a real difference to the look and feel of your room. Not to mention being able to view your artwork and photographs to their best advantage.
I often receive pictures from my clients to show their finished photographs in pride of place. I love to see them!
One thing I have noticed is that more often than not we place our pictures too high on the wall.
But what's the best height to hang your photographs?
There is actually a standard for this which I learnt at Art School. It's 57 inches or 145cm from the floor to the centre of the picture.
This reflects the eye level of an average height person.
Of course you can adjust this where necessary and I've always found 145cm a little too low in my own home. I use 157cm as my standard.
Basically, when you stand in front of a picture on your wall you should be looking at the middle of it.
Take a look around your home, are you craning your neck to view your artwork?
Here's an example of how to measure your frame height: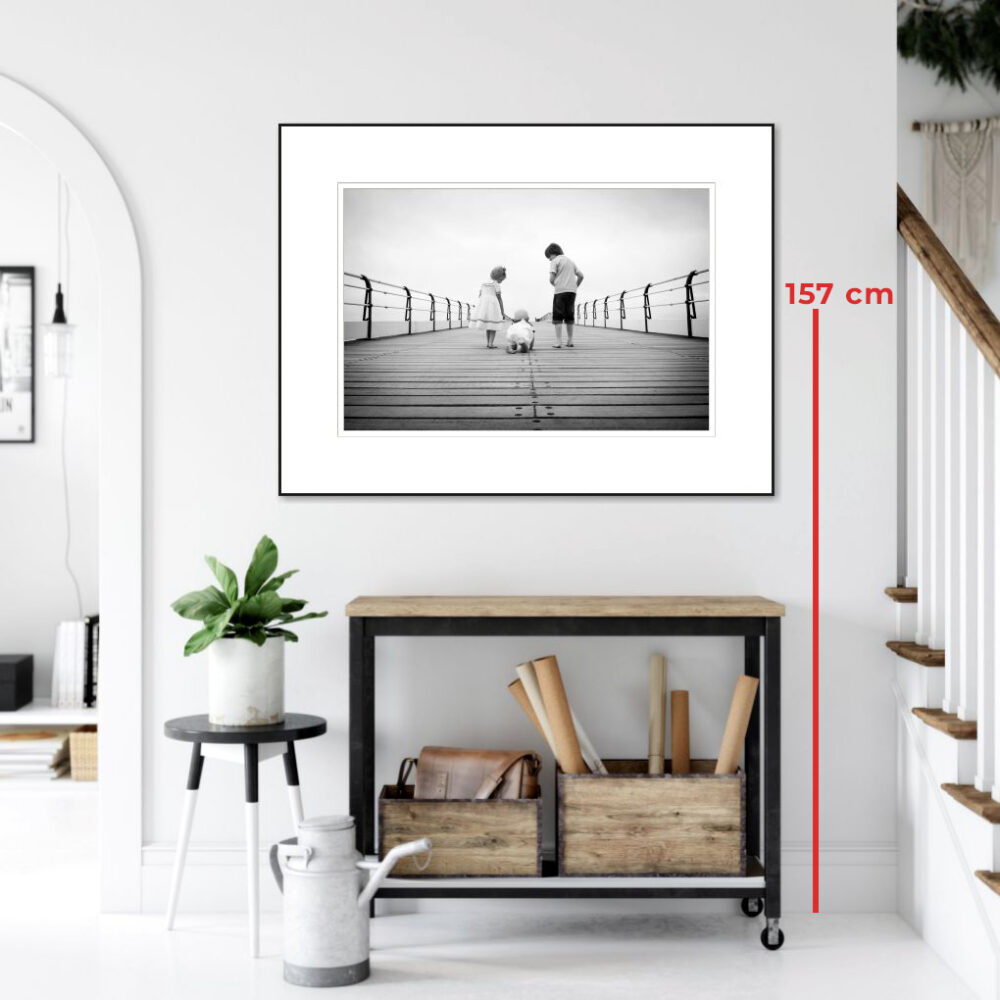 But what about collages and multi-frame displays?
The same rule applies. Build your display around a centre point placed at 157cm from the floor.
What's the best height to hang your photographs? 157cm from the floor to the centre of your image.
I hope this helps you enjoy your photographs even more and see them to best advantage every day!
If you'd like to see more of my work:
If you'd like to receive my family and photography related blog posts directly to your inbox you can sign up to my occasional newsletter.
I get in touch once a month or so. I know how it is with email newsletters these days so I believe in quality not quantity! If you'd ever like more information from me you can reply directly to any of my emails. You can unsubscribe any time with one click.